My interests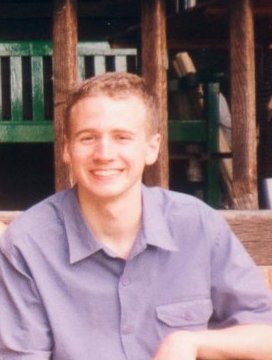 Curry
Let me know if you want to go for a curry..
Web stuff
No, I'm not a computer programmer, nor do I want to be one. As you can see from the webdesign section, I'm gradually churning out web pages. It's not at all hard, and is well-worth learning. The tutorial which got me started on it is rather out of date, so take a look at the excellent web development tutorials on HTML Dog instead. I'm an advocate of open-source software.
Music
My field is early music (mainly renaissance but also Baroque & medieval). My favourite composer is Thomas Tallis (1505-85) (Tallice, I prefer), with composers like Shepherd closely following. If I had to pick a favourite CD, I'd pick the Hilliard Ensemble's disk of the Tallis lamentations and other pieces, set in a gorgeous acoustic. Following that would be some Gregorian chant for its purity and relaxation potential - as long as it's not sung by French monks- I'd especially recommend the recordings by Pro Cantione Antiqua. Another top disk is the Hillards' Gesualdo: Tenebrae, an unmatchable recording of Gesualdo's completely perverse and twisted Tenebrae responses.
However, I do like modern stuff also - especially the early Jamiroquai tracks, Pink Floyd for its incredible sound world and top-notch sound engineering, the moody negative Nirvana stuff, Radiohead (especially 'OK Computer'). In 1997, 2000 and 2002, I went to the awesome Glastonbury Festival.
Singing
When I was a student, I sang in the world-famous Choir of King's College, Cambridge, as an alto (also called countertenor, meaning male falsetto). I was in the choir for three years, which was quite enough, thankyou. Nowadays, I sometimes go to a service if there's any decent music being sung; it's quite relaxing after a long day at work/wherever. Here's the current service list in case you're thinking of visiting.
When I lived in Kingston, I sang in the choir of Kingston Parish Church. Between Kingston and King's, I sang at Lincoln Cathedral for a year.
Environment, mainly from a social perspective
I support all sorts of campaigning groups, but my main interest is in transport, and which over the last few years even has seen a significant change in national policy. I'd love to work in the Campaigning sector for, say, someone like Transport 2000.
My political affiliation and outlook is green ("greens are neither left, nor right, but ahead"), i.e. a sort of mush of radicalism, modern socialism, communitarianism, 'personal' liberalism, post-consumerism, and environmentalism. See my views...
Cycling: I love cycling. As well as being green, it's generally fairly relaxing, healthy, and easily the quickest way about town. I'm the Co-ordinator & Webmaster of the Cambridge Cycling Campaign.
Books
Anyone involved in the education system simply must read 'Deschooling Society' by Ivan Illich, otherwise you're probably wasting your time (the book's quite short). The classic 'Small is Beautiful' by E. F. Schumacher, and George Orwell's '1984' [you simply must see the film], and stuff by John Pilger are also worth a look. If you can't be arsed with books, go here instead.
Computer games
Just for the sheer mindlessness of it, N64 games, but also the emulation scene.
Stage lighting and sound
This is something I did loads of at school, and really miss it now. I'd love to do some more, but there just isn't the time at present. In my time, I've probably worked on about 50 drama productions, and a similar number of concerts. I'd love to find time to work at the ADC Theatre in Cambridge. Once upon a time you will only have ever found me dangling off an astrolite holding a 2kw stage light with some cables in the other hand..